"Esports offers a nontraditional classroom environment and challenges our students to learn through creativity and competition."
Coach Burnett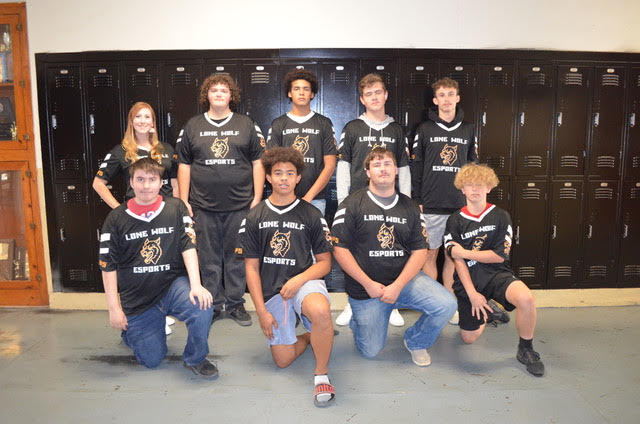 Pictured is Lone Wolf's Esports team showing off their new jerseys.
Top Row (left-right): Coach Katelyn Burnett, Chris Varnell, Brayden Norris, Josh Giddens, Barton Willoughby. Bottom Row (left-right): Alex Gould, Leon Washington, Rayden French, Curtis Polm.
Lone Wolf Public School now offers High School Esports as an elective. Team members participate in virtual and in-person tournaments with the opportunity to rank and potentially win scholarships.